Sponsored by <![if !vml]>

<![endif]>


<![if !vml]> <![endif]> <![if !vml]>

<![endif]>
Tick Tock Productions Ranked in Most Innovative
<![if !supportLists]> · <![endif]> Location: Garland, TX
<![if !supportLists]> · <![endif]> Category: Most Innovative
<![if !supportLists]> · <![endif]> Year business launched: 2001
<![if !supportLists]> · <![endif]> Website www.ticktockpro.com
A quarter of a million votes were cast for this year's contestants, 249,213 to be exact. Congrats to the entrepreneurs who were strategic, resourceful and who succeeded in getting their constituencies and customers engaged!
<![if !vml]> <![endif]>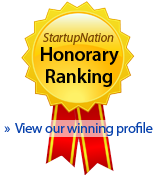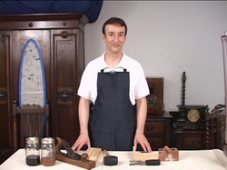 -Antique clock repair courses-
Learn clock repair with these DVD courses. Course manuals are included. Watch, study and learn clock repair through DVD course instruction.

Antique clock repair is a dying skill and art. Most repairmen have either retired or passed on. Yet there remain many antique clocks in people's homes that are not in working condition. Many clocks are past down from generations and have become family heirlooms. These non-working clocks have not told time in decades. When customers finally get their antique clock repaired, it can be an emotional event. It takes them back to their childhood when they last heard the clock strike, chime or tick. It can bring back memories of a grandparent winding the clock once a week.
Of the remaining clock repairmen and women, their business is very strong. Waiting 3 to 6 months to have your antique clock repaired is not uncommon. Through the courses offered by Tick Tock Productions, you can learn to repair antique clocks. There are over 30 hours of DVD training offered through these courses. Many retired people take up clock repair to start for fun or for profit. Being able to restore and repair Grandpa's or Grandma's old clock can be a satisfying and rewarding moment. For many it can be emotional. It is the only real hobby or part time business from home that can make you money. If you want to enjoy antique clocks as a hobby, repair your own clock collection or start a repair business, these DVD courses are available for anyone who has an interest. Each course has 4 to 4.5 hours of easy to learn antique clock repair DVD instruction. A course repair manual is included. They are filmed in high quality digital video for superior DVD visual clarity. One can watch, learn, and understand with close up shots of actual live clock repair demonstrations. These courses teach museum quality restoration and repair of antique clocks. Students of each antique clock repair course will learn the necessary steps to successfully repair many problems encountered with antique mechanical clocks.